Saturday, March 25
Everyone's covering "God Only Knows". Why not me?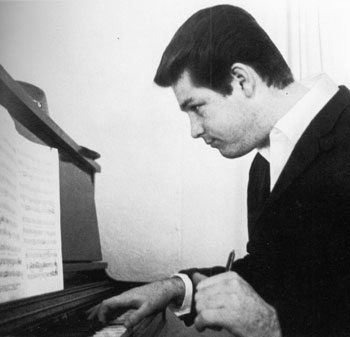 Inspired by
this post
at Marvellous Music Melodies, I decided to take a stab at my own cover of the Beach Boys classic. Its not so much a cover so much as me trying to faithfully recreate the rare rehearsal recording of the song (including the little clicks in it). I did this all in a couple hours (between homework) and so far all I have is the intro and the first verse (without vocals). See what you think.
Note: I'm obviously not a professional, you can critique me if you want but be nice. I still have alot of work to do to finish it. I just thought I'd give you a sneak preview.
The Original:
MP3
Beach Boys - God Only Knows (rare rehearsal)
(thanks to supergurg)
My take on it.
MP3
Taylor - God Only Knows (very early demo) *updated
I did this with a MIDI keyboard and the program - Garageband, if you were wondering.
posted by Taylor, 3/25/2006 03:48:00 PM |
link
1 comments


---
1 Comments: