Friday, July 14
Connor from I Guess I'm Floating
Hah, way to be literal. But seriously, these following two artists are lacking blog coverage when they are completely deserved of immense amounts of it. They're both singer-songwriters, they're both
Elliott Smith
fans, and they'll both swoon you all with their graceful voices and skillful guitar playing.

Donovan Woods


I love
Donovan Woods
. I stumbled upon this goldmine on the internet one day and again was surprised how good his FREE 5 song EP ended up being. His lyrics are charming and clever, his voice is as warm and intruiging as
Damien Rice
's, and each one of his songs will make you cry for more.
MP3
Donovan Woods - I Ain't Saying She's Better Than You
MP3
Donovan Woods - My Cousin Has A Grey Cup Ring
MP3
Donovan Woods - Brand New Gun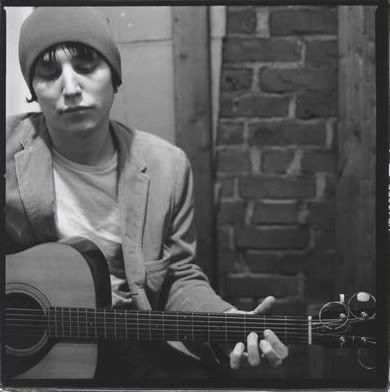 Arms and Legs


I know, another "ARMS" band, but this guy's much different than Todd.
Arms
plays cute, innocent little pop songs on his guitar. He uses layered vocals in the vein of Elliott Smith, and harmonies to boot. He's got a voice on the higher end of things, but that just makes it better, kind of the same kind of "cute" that TBLLT possess. I'm pretty sure you'll all love it:
MP3
Arms and Legs - Bars All Closed
MP3
Arms and Legs - Lye Around
MP3
Arms and Legs - Alice
This concludes my Chancellorship! Gilbert will still be Secretary of War though, as he plans on taking down IGIF. Too bad I know all his strengths and weaknesses, muahaha. Anyway, thanks for listening/reading, let me know what you think! And don't forget to visit
I Guess I'm Floating
if you haven't already! :-)
posted by Lizzy, 7/14/2006 09:22:00 AM |
link
0 comments


---
0 Comments: